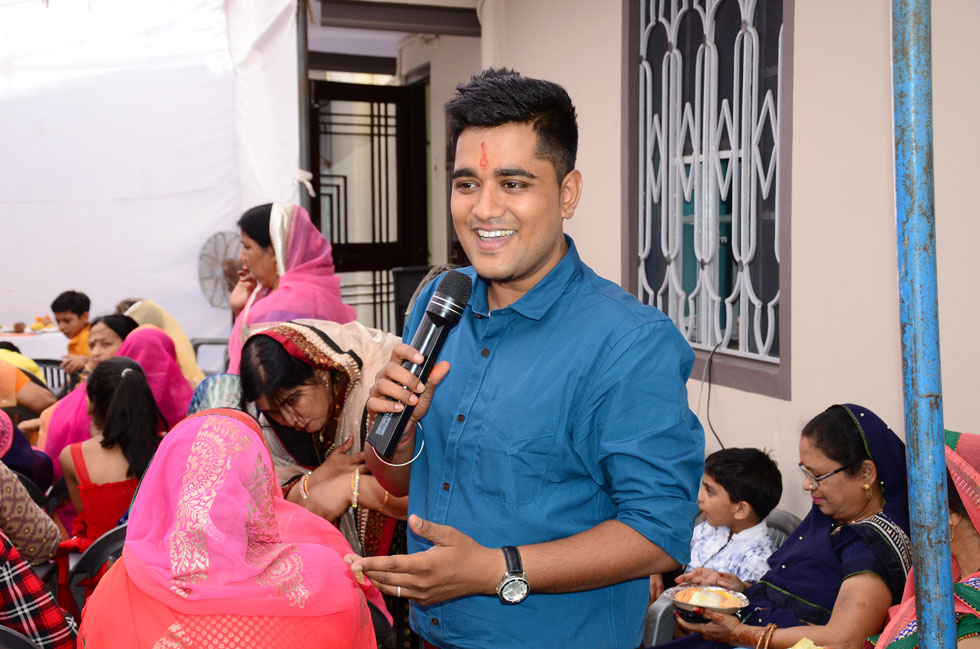 Nitin Sharma
Qualification
B.Com (St. Wilfred's College) Jaipur
M.B.A.- Marketing communications (Shanti Business School) Ahmedabad
Area of Study
Integrated Marketing Communication, Foundation of cross cultural communication, Account planning And Client servicing, corporate communication, Brand management, Social media management, Business research methods, Economics, Marketing Management.
Previous Work Experience
3 Years Work Experience with 3 Companies:
Ebay.com
( Business Development Manager)
Design N Buy
(Inbound Sales Manager)
Nowfloats
(Senior Principal Sales Consultant)
Learning & Experience From all the Jobs
Handled Sales For Gujarat Region in all the above three Profiles.
Got The Opportunity to interact Different Kind of Clients.
Developed Convincing Skills.
Gained Lots Of In depth Knowledge about Cross Border Online Trade Business.
Experienced the Competitive Environment of Corporate world.
Understood the Importance of Marketing and Sales Techniques in today's world.
Travelled Across Gujarat
Understood the importance of Team building and Time management.
Achievements
Completed certification course in IT from Rajasthan state certificate in information and technology (RS-CIT) of Rajasthan corporation ltd.
Awarded as Best dancer and singer at school.
Attended Jet king Software Assembly.
Extra-curricular Activities
During The Graduation Time I was a part of an Esteemed Business Process Outsourcing- GENPACT (Jaipur) handling one of the Domestic process there Named Yum foods, Designation-process associate.
Offered an active participation at various cultural events organized in college.
Represented college in a cultural event "Josh".
Have won various awards at cultural events for dancing and singing at school
Skill Set
Effective Communication (Verbal and Non-Verbal)
Hard Working
Empathetic
Critical Thinker
Passionate
Quick Learner
Creative and Innovative
Determined
Team Player
Key Responsibilities @ FLI-HI Institute
Teaching Students relevant topics of the Language (English).
Maintaining Evaluation and performance chart of all the candidates.
Motivating candidates to be fluent with the language (English).
Dealing with students in a polite and humble way.
Making pupils aware about different concepts of personality development.
Customer retention is the key process.
Launching new concepts of learning in every session.
Making students understand the importance of English language in their lives and corporate world.
Smart Class concept is adopted to make the learning experience more simple and interesting.
Understanding the requirements of every candidate as per there level of understanding and age group.
Dealing in with pupils of Senior Level even Graduates and Post Graduates.
Hobbies
Travelling, Reading, Adventurous Sports, Listening to Music, Singing, Dancing, Playing Volleyball, Playing Musical Instruments and Many More….